History
Brief Introduction about our Corporation.
Mechanical Tools Company Company is a leading company in Hand and Power tools, established in 1957, and based in Cairo, Egypt. We are Specialized in Power tools, Hand tools, welding Machines, welding Equipment, Cutting and Grinding Discs, construction Machinery, handling materials, and Personal Protective Equipment, being a sole agent of more than 30 international brands and Manufacturers.
Our head office and Showroom is based in DownTown, Cairo, where the main market for tools and machinery is. With more than 8 warehouses and 3 maintenance centers.
Mechanical Tools Co. is cooperating with more than 500 local distributors selling our products all over Egypt. Besides two sales departments, one is responsible for our distributors who cover all the cities in Egypt and the other is mainly responsible for Key Account end users. In addition to serving different industries such as; steel manufacturers, cement manufacturers, and combustibles.
Our Locations
Mechanical Tools Company can be contacted on these below info.
OUR STORY
Sherif Eid 1957-Present
Let's go back to 1957 when the company was established specializing in extinguishers and hoses, and it was the first of its kind to import this type of equipment from Germany. That unique advantage has assigned a significant role that our hoses were used in the demolition of the Bar-lev line which was an honorable milestone in the company's history.
Mr. Sherif Mohammed Eid had introduced new materials to the Egyptian/middle eastern industrial field; including engines, water pumps, generators. He started to own dealerships like the Japanese brand Fuji heavy. Being the very first tradesman of agricultural pumps, and ever since, he started exporting them to many countries.
A new generation has come to be responsible for the company represented by Mr. Mohamed Eid, and therefore new tools joined the mechanical tools group, such as hand tools, cutting, and welding machines.
Our history and present emphasize that the growth of the company will never stops, and we will always have new challenges to overcome.
1957
Mechanical Tools Co.,
Established by Mr. Mohamed Eid
1974
Mr. Sherif Mohamed Eid
2nd Generation Started adding Mechanical Tools.
And Small Machines as engines and water pumps.
1985
Mechanical Tools' engines
And water pumps were By Fuji heavy Industries, ROBIN Engines
1995
Later Mr. Sherif Eid
Added hand tools welding machines cutting and grinding discs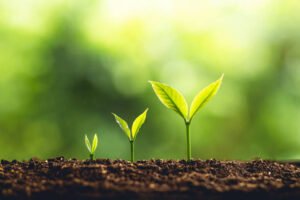 2006
Mr. Mohamed Sherif Eid
3rd Generation joined Mechanical Tools Co.,
More Brands and wider product range. Hand Tools, Power Tools, and Personal Protective Equipment.
2022
Completed a wideRange
power tools
And Full hand tools product range, Power tools drill Accessories , welding machines, welding accessories, Personal protective equipment